You've marked your calendar. You've got your tickets. You might have even scoped out our menu of space-inspired food. But are you wondering what to do at the festival? Whether it's your first visit to Space Center Houston or your hundredth, our festival-exclusive experiences offer out-of-this-world fun for everyone.
Our Moon 2 Mars Festival, presented by Wellby Financial, kicks off its second year Saturday, March 11 and runs through Sunday, March 19, with live music performances March 16 through March 19. The festival celebrates NASA's Artemis program that will land the first woman and first person of color on the Moon, using innovative technologies to build a permanent presence on the lunar surface.
With so much to see and do, we've created this handy guide to highlight the festival's must-see activations—from the Moon to Mars and beyond!
1. Jam out each day beginning March 16 with DJ Blue Heron Yacht Club and First Cavalry Division Band. Enjoy our star-studded lineup March 16-19, including headliner and Grammy Award winner Rick Springfield on Saturday, March 18.
2. Train like an astronaut in our THINK Neurology Future Astronaut Training Grounds, channel your inner explorer as you scale our colossal Martian rock wall and swing a club on the Moon with our lunar golf simulation.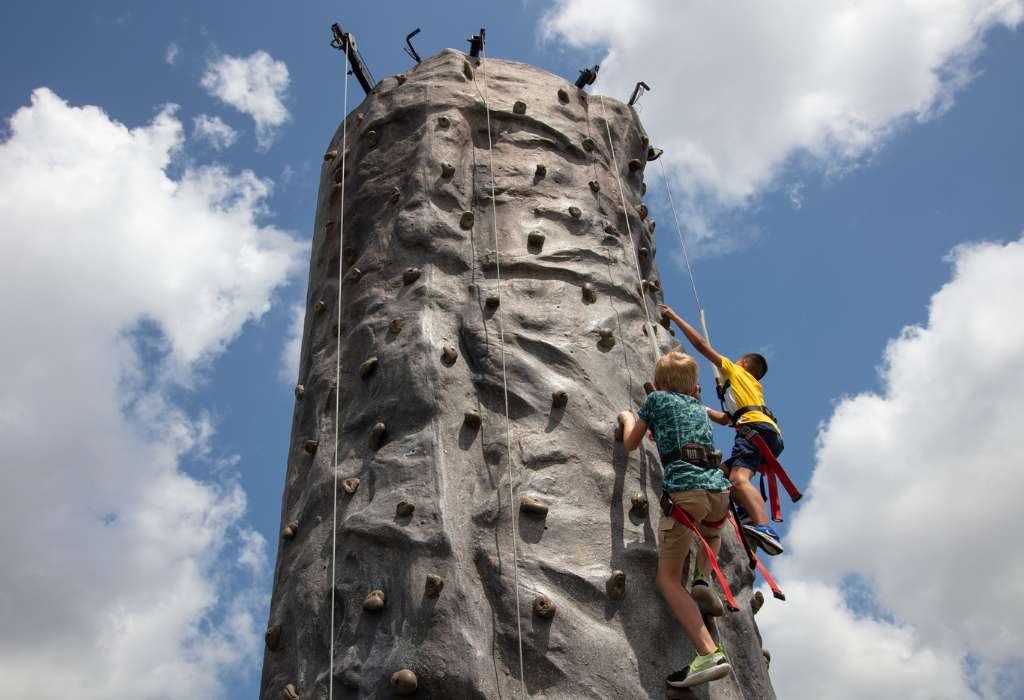 3. Learn all about space in our live presentations about Artemis, the James Webb Space Telescope and the International Space Station.
4. Grab a stellar selfie in front of our new welcome sign or our classic Moon 2 Mars balloon display.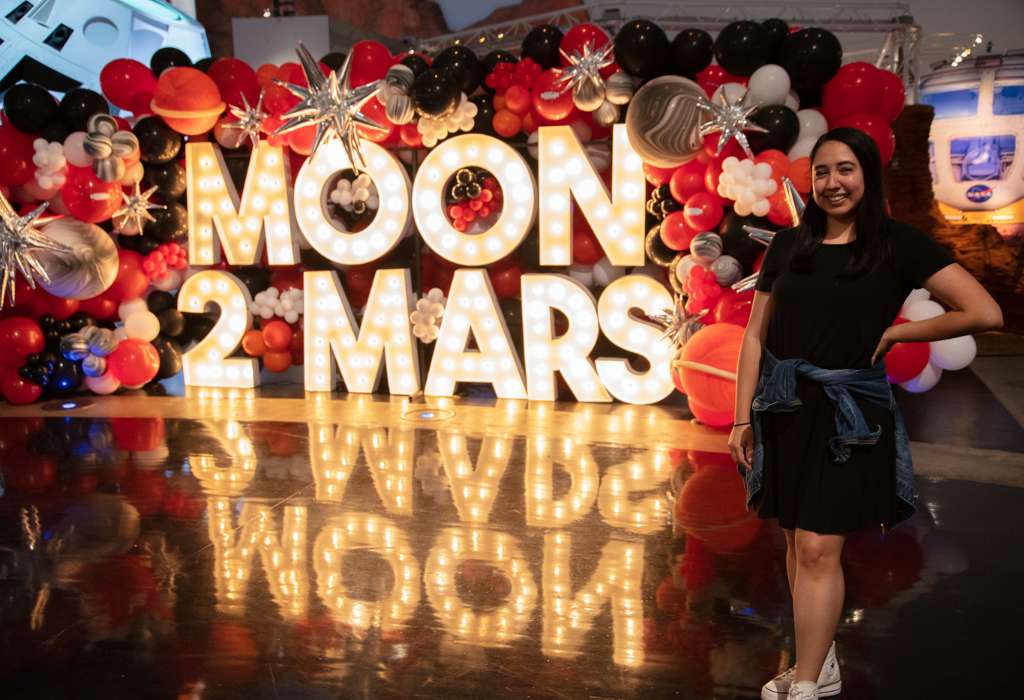 5. Go behind-the-scenes at NASA Johnson Space Center on a Tram Tour and get an up-close look at human space exploration. These will be in high demand–don't forget to book your spot in advance!
6. Learn about humanity's next giant leap by exploring The Artemis Exhibit, highlighting the program which will return humans to the Moon for the first time in 50 years.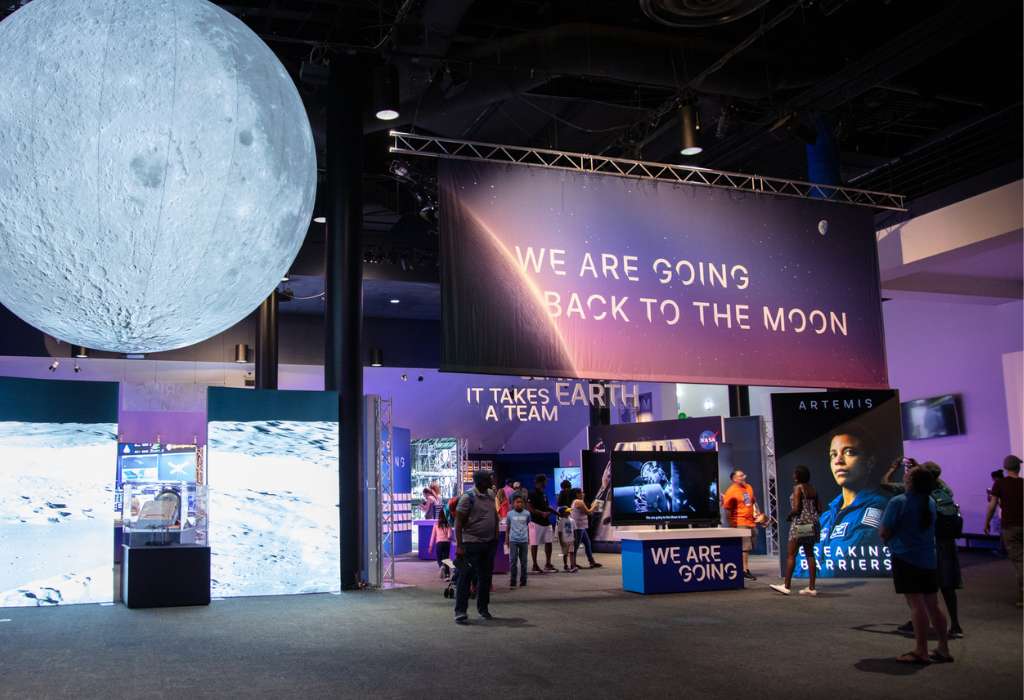 7. Hear from a NASA Astronaut as they share their mission memories, training experiences, and more with our unique Astronaut Experiences.
8. Put your skills to the test! Collect resources on our lunar landscape using VEX IQ robotic rovers at our Robotics Challenge and pilot a drone in our exciting Drone Zone!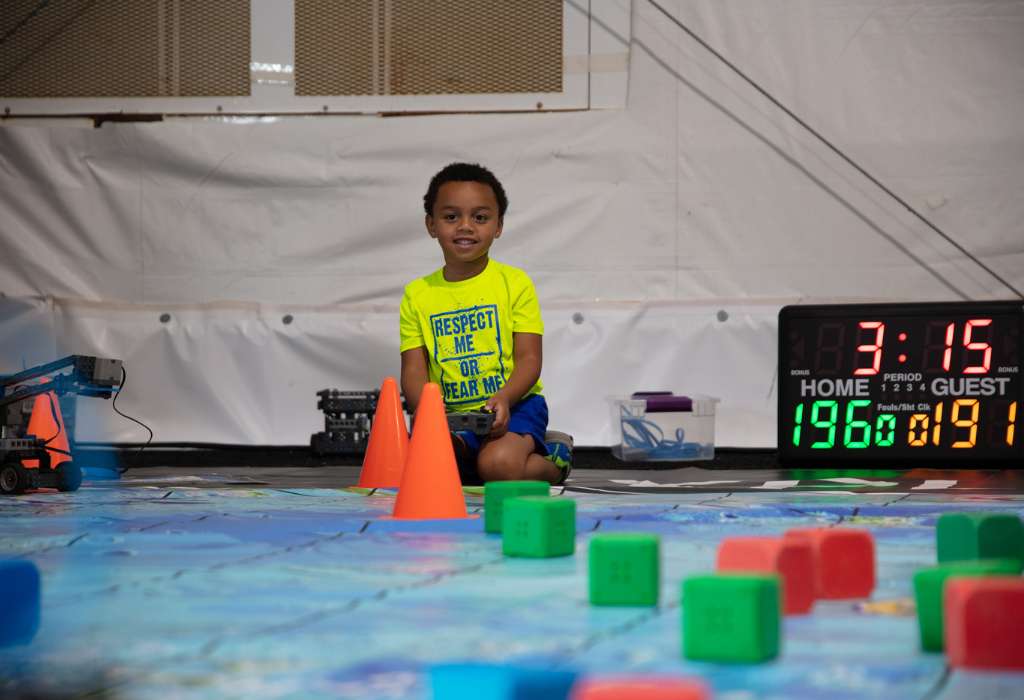 Access to the festival is included in general admission. Find the festival map, a daily schedule, accessibility resources and more at spacecenter.org/moon2marsfestival.