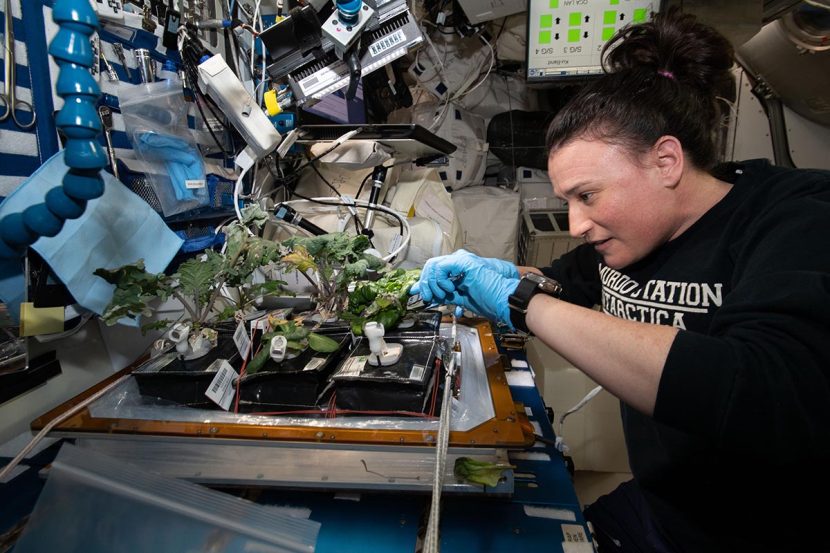 Though the center is temporarily closed, we are still passionate about sharing science and space! In this series, get hands-on with some fun and educational activities to do at home with the kiddos.
Grow your own space seeds
Objective
Explore plant-growing experiments on board the International Space Station and create your own space station "rooting pillow" containing a seed.
Want to see more? Click here for an additional NASA video titled ScienceCasts: Space Gardening.
Materials
1 Tbsp. potting soil
1 seven-inch square of newspaper
1 seed
Optional: flower pot
Creating your "rooting pillow"
Planting instructions
Add one tablespoon of soil to your rooting pillow.
Choose one seed, and it push lightly into the soil.
Staple shut the top of rooting pillow.
After a few days, dig a one-inch well in soil in a clay pot or in your backyard, tear off a little of the bottom of the rooting pillow, place rooting pillow in the soil, and open the top of the rooting pillow. Make sure the seed is covered by 1" of soil. Water lightly and place in a sunny spot where the seed should germinate.