This week marks two important milestones in space exploration history. Two days and two decades apart, the first woman and the first American woman traveled to space.
The first woman in space
In June 1963, the first woman rocketed into space. Her name was Valentina Tereshkova and she bravely went where no woman had gone before.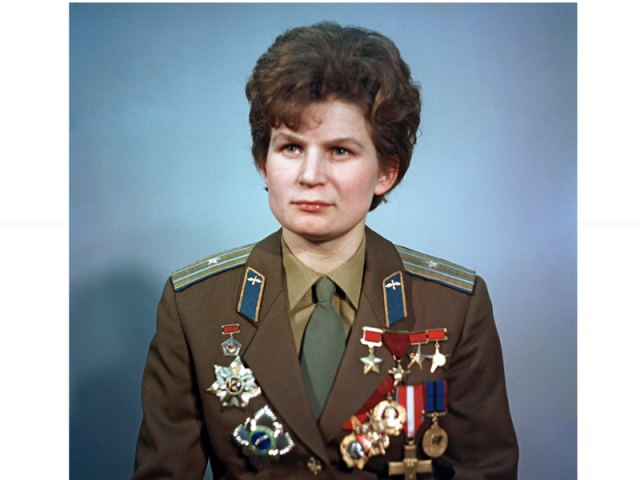 Before she was a cosmonaut, Tereshkova was a textile worker.
The first woman to fly in space had no experience as a pilot. Tereshkova volunteered to join the Soviet space program in 1961 due to her hobby, skydiving.
This experience proved to be of value in the selection process, as cosmonauts were required to parachute from their capsules upon returning to the Earth. Having completed 126 parachute jumps, Tereshkova made an impressive candidate.
In February 1962, Tereshkova and four other women (Tatyana Kuznetsova, Irina Solovyova, Zhanna Yorkina and Valentina Ponomaryova) were selected from a pool of over 400 applicants.
According to the European Space Agency (ESA), the original plan was for a joint mission to take place, putting two women in space with solo missions aboard Vostok 5 and 6 sometime in March or April of 1963. Tereshkova was to crew Vostok 5 with Ponomaryova aboard Vostok 6. However, plans changed.
It was decided that cosmonaut Valeri Bykovsky would fly aboard Vostok 5, and Tereshkova would take flight aboard Vostok 6.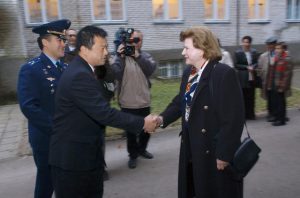 After 18 months of training, Tereshkova launched into space on June 16, 1963 aboard her Vostok 6 spacecraft, just two days after Bykovsky lifted off inside his Vostok 5 capsule.
It marked just the second time two crewed spacecrafts were in orbit at the same time. The two capsules came within three miles of each other and communications were established between the two spacecraft.
At just 26, Tereshkova had become the first woman to fly in space.
During her three-day mission, she orbited the Earth 48 times. Her spaceflight was broadcast on television and watched by citizens in the Soviet Union and Europe.
Her flight almost ended in disaster due to an error in the spacecraft's navigation software, but luckily, Tereshkova took notice, made adjustments, and returned safely home.
Following Tereshkova's flight, the first program for women cosmonauts was scrapped. It would be nearly two decades before the next woman, cosmonaut Svetlana Savitskaya, would fly in space with her Soyuz T-7 mission in 1982.
The first American woman in space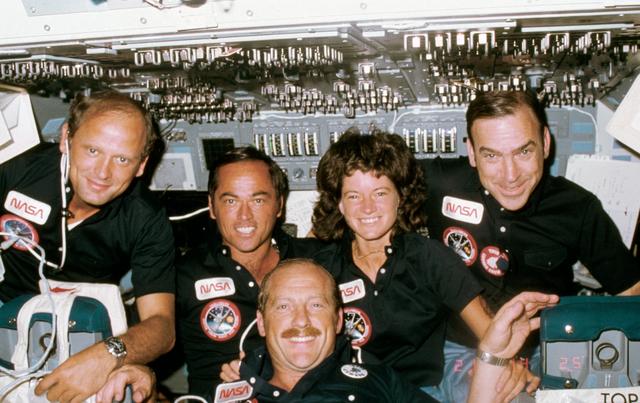 Like Tereshkova, Sally Ride was a trailblazer for women in space.
Ride was the third woman to fly in space but was the first American woman to rocket into orbit aboard Challenger for the STS-7 mission on June 18, 1983.
Ride joined NASA in 1978. She was selected out of a pool of 8,000 applicants and became part of the first astronaut class to include women. The class, referred to as the "Thirty-Five New Guys," consisted of 29 men and six women. Ride trained for five years before she was assigned to her first mission, STS-7.
The flight of the first American woman in space lasted six days, during which time the crew conducted experiments and deployed two communications satellites.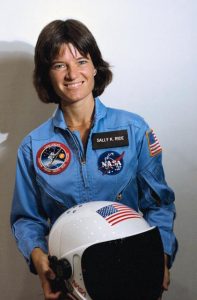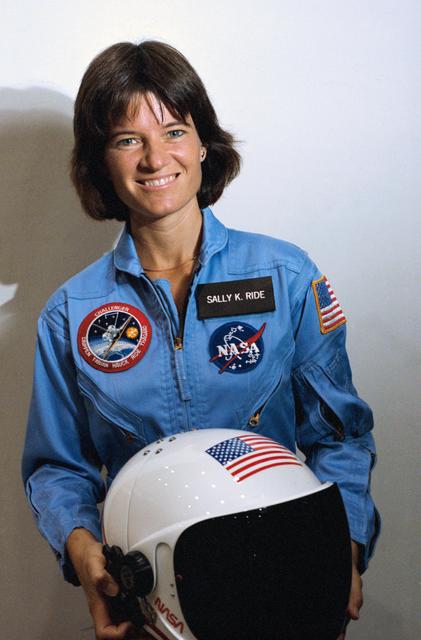 In an NASA interview for the 25th anniversary of her flight in 2008, Ride said of being the first woman in space, "I didn't really think about it that much at the time – but I came to appreciate what an honor it was to be selected to be the first to get a chance to go into space."
Following her historic flight, Ride traveled into space one last time, a year later, again aboard Challenger for STS-41G. She was assigned to a third mission, but it was scrubbed following the tragic Challenger accident in 1986.
She is the >only person to have served on both investigation boards following the Challenger and Columbia accidents.
Ride left NASA in 1989 and joined the faculty at the University of California, San Diego as a professor of physics and became director of the California Space Institute. She started her own company in 2001, Sally Ride Science, to encourage girls and women to pursue careers in science, technology, engineering, and math (STEM).
In 1988, Ride was added to the National Women's Hall of Fame, and in 2003, she was inducted into the Astronaut Hall of Fame.
Ride passed away in 2012, but her legacy lives on. She was an outspoken advocate for women in STEM and her passion and accomplishments still serve as inspiration for the next generation of female explorers, to continue reaching for the stars.
Women in space
Take a look back at some of the other impressive milestones women have reached in spaceflight history:
First woman to spacewalk: Svetlana Savitskaya (Soyuz T-12; July 25, 1984)
First American woman to spacewalk: Kathy Sullivan (STS-41-G; Oct. 11, 1984)
Sullivan recently became the first woman to reach Challenger Deep, the deepest part of the ocean.
First woman to pilot a Space Shuttle: Eileen Collins (STS-63; Feb. 3-11, 1995)
First woman to serve as Space Shuttle commander: Eileen Collins (STS-93; July 23-27, 1999)
First female Space Station Expedition crew member: Susan Helms (Expedition 2; March 2001)
First teacher in space: Barbara Morgan (STS-118; Aug. 8, 2007)
First woman to command the International Space Station: Peggy Whitson (Expedition 16; April 2008)
First all-woman spacewalk: Christina Koch and Jessica Meir (Expedition 61, Oct. 18, 2019)