Moving to a new place can often be a daunting experience, but finding a community where you can engage in activities that align with your interests, while also meeting new people, can make the transition smoother. Christina Lanham, who moved to Texas in 2022, found herself in a similar situation. She was excited to discover that she would be living near Space Center Houston, a place where she could explore her passion for space exploration.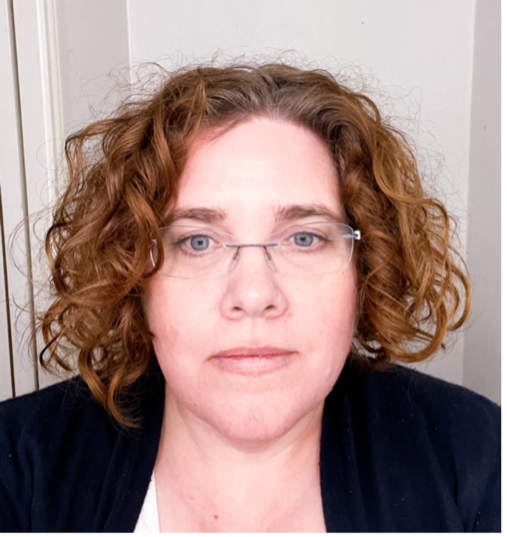 Upon discovering the numerous events, lectures, presentations, and more that are provided as part of the membership benefits at Space Center Houston, Christina became a member. Her favorite benefit is the Monthly Member Morning, where she can enjoy free hours of early access to the center every second Saturday of the month. "I love that you can arrive before regular hours and enjoy going through the exhibits. I feel less rushed on a Member Morning and can really take my time to explore Space Center Houston to the fullest," Christina mentioned as she reminisced about her past attendance.
As a member, Christina has participated in numerous events and has discovered fulfilling and informative experiences. She had the opportunity to hear Fred Haise, Apollo 13 Astronaut, speak about his career beyond Apollo and his personal role in the creation of the International Space Station (I.S.S.). She also learned about the James Webb Space Telescope during Galaxy Lights and was presented with incredible images from the telescope's time in space. Christina was left mesmerized by the universe and its mysteries.
When asked about how her view of space exploration has changed since becoming a member, Christina expressed her admiration of the human capacity for innovation and exploration, which has always been the hallmark of our greatest achievements. She acknowledged that the journey of space exploration is a testament to our never-ending quest for knowledge and our unwavering spirit of discovery. She also recognized how we have relentlessly pushed the boundaries of science and technology, leading to remarkable results. "Looking at the technology from the early missions to today shows how much we have learned, adapted and created. There is so much from space exploration that has bled into normal life in so many facets including healthcare."
Christina's experiences at Space Center Houston exemplify the excitement and curiosity that underpins humanity's desire to explore and innovate. Her membership has allowed her to delve deeper into her passion for space exploration and connect with others who share her interests. Space Center Houston is a hub for knowledge, inspiration, and discovery — a place where visitors can learn about the history and future of space exploration.