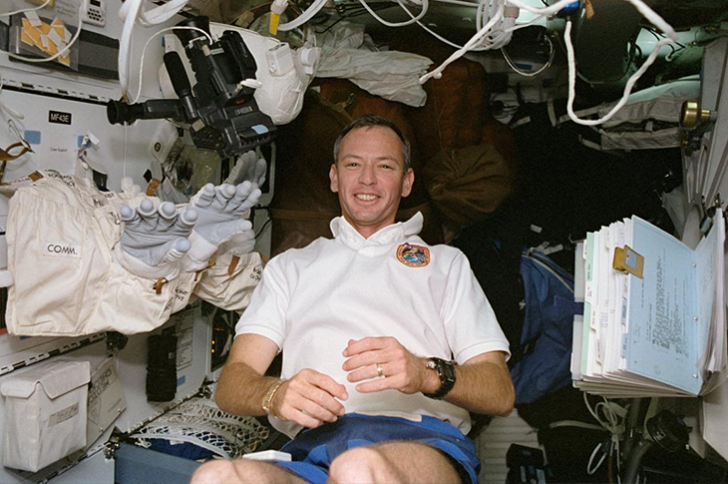 This week, we're mixing it up to bring you an Astronaut Wednesday post! Today's featured astronaut has a lot of spaceflight experience. From an early age, he was interested in space and was inspired by the astronauts before him to pursue a career in the aerospace industry. After retiring from NASA and the United States Air Force in 2001, this man still remains a part of the future of space travel and exploration by working as the Vice President and Johnson Space Center (JSC) Manager for Exploration Systems at Orbital ATK. Who is he? None other than Brian Duffy! To celebrate this awesome astronaut, we've got some fun facts to share with you!
1) Ever since he was a kid, Duffy was always interested in space exploration
This Boston native caught the space bug early on. Duffy has said that he was always keen on learning about space exploration, and that he was inspired by the accomplishments of the early astronauts. He watched as Alan Shepard became the first American astronaut, and followed America's earliest space programs: Mercury, Gemini, and Apollo. He saw Neil Armstrong become the first person to walk on the moon. He took an interest in space movies and studies. Little did he know that one day he would become an astronaut that would fly into space not once, not twice, not even three times…but rather make four trips off the planet with the Space Shuttle Program!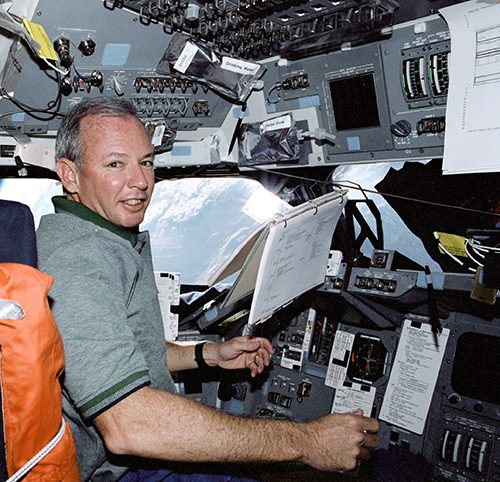 2) He's flown to space four times on three different shuttle orbiters
Duffy was selected by NASA to be an astronaut in June 1985, and completed astronaut candidacy school in July 1986. Prior to spending time in space, Duffy tested procedures, displays and software. His ground activity also includes working as spacecraft communicator, or CAPCOM, in Mission Control for many shuttle missions. He has served as both Assistant Director (Technical) and as Deputy Directory (Acting) of Johnson Space Center and as the Vice President and Associate Program Manager for the Lockheed Martin Corporation.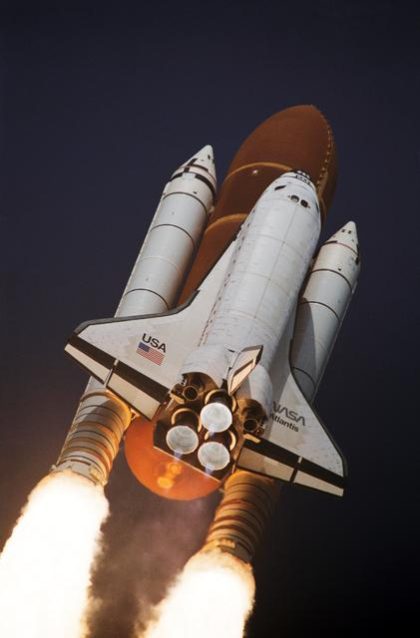 Duffy flew aboard four Space Shuttle missions, piloting his first mission in 1992 with STS-45 aboard the shuttle orbiter Atlantis. The first of the ATLAS missions, this flight sought to understand the Sun's interaction with our atmosphere. He flew again in 1993, piloting the crew of STS-57 aboard the shuttle orbiter Endeavour. During this mission, two spacewalks were conducted and the European Retrievable Carrier was retrieved by the shuttle's robotic arm. In 1996, he served as the commander of a crew of six with STS-72, again aboard Endeavour, and commanded a crew of seven aboard shuttle orbiter Discovery in 2000 with STS-92, the 100th mission of the Space Shuttle Program.
Mission highlights from STS-72 include the retrieval of the Space Flyer Unit, the deployment and retrieval of the OAST-Flyer, and two spacewalks to evaluate techniques used in the assembly of the International Space Station (ISS). During the STS-92 mission the crew of seven used Discovery's robotic arm to attach a backbone truss and docking port to the International Space Station. It was this addition that prepared the ISS for its first resident crew.
During his career as an astronaut, he logged a total of 40 days, 17 hours, 34 minutes and 59 seconds in space. When asked in an interview with Astrowatch.net if he'd like to go into space once more, Duffy responded with, "Please, may I?"
3) He's been inducted into the Astronaut Hall of Fame
On Saturday May 14, 2016, the U.S. Astronaut Hall of Fame inducted its 15th class of space shuttle veterans, which included commander Brian Duffy. Under the shuttle orbiter Atlantis, at NASA's Kennedy Space Center Visitor Complex in Florida, Duffy was honored and his missions and service were celebrated.
Duffy was recognized for his role in advancing research in orbit, for his contribution to the assembly of the ISS, and much more. Referred to by his close friend and fellow Hall of Fame astronaut Kevin "Chili" Chilton as an "out-of-the-limelight leader," Duffy will now live on forever in the Astronaut Hall of Fame, among some of his childhood heroes.
Of the honor, Duffy said, "This is truly a humbling experience to be here joining my heroes. These are the folks [who] as I was growing up, I watched do all these great things and I dreamed about what it might be like but never thought I'd have the chance."
Did you know that you can meet Brian Duffy and hear him share his stories from space at Space Center Houston's Lunch with an Astronaut? Click here to see our upcoming schedule of visiting astronauts and book your experience!