To kickoff Women's History Month, today's astronaut Friday post is dedicated to NASA astronaut Sunita "Suni" Williams, a true pioneer in STEM education and space flight.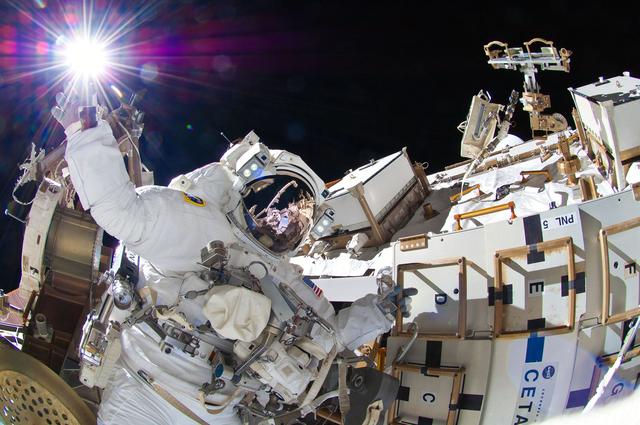 Williams is the second woman of Indian decent to fly into space (Kalpana Chawla was the first). She crewed Expedition 14/15 and Expedition 32/33, and logged upwards of 3,000 flight hours in more than 30 different aircraft. Williams has spent a total of 322 days in space, ranking sixth on the U.S. endurance list, second for a female astronaut. With 50 hours and 40 minutes of EVA time, she is also ranked second for total cumulative spacewalk time for a female astronaut in the history of crewed space exploration. 
On Aug. 3, 2018, Williams became one of nine astronauts assigned to a Commercial Crew mission. NASA assigned her to the first post-certification flight of Boeing's Starliner spacecraft, which will mark her third long-duration spaceflight to the International Space Station (ISS). 
Williams' spaceflight career is impressive, but her can-do attitude and humble outlook are perhaps more inspirational. In honor of Women's History Month, and to celebrate a truly amazing astronaut, here are some fun facts about Williams you might not know!
1. Her path to becoming an astronaut started with a haircut
Some astronauts never imagined they would fly in space. This is true of Williams. 
In fact, Williams first imagined she would pursue her dream to become a veterinarian. Little did she know, she would become a different kind of vet. That path landed her a spot aboard a shuttle destined for the International Space Station.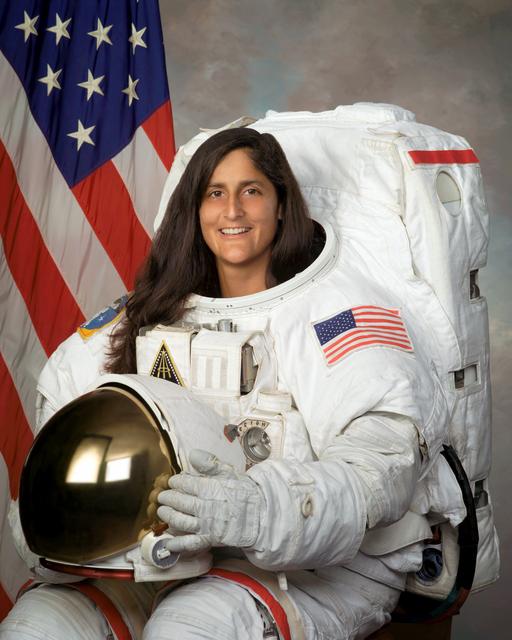 Williams' path to becoming an astronaut all started with her brother's suggestion that she join the U.S. Naval Academy. He had attended the Academy and Williams was nervous about pursuing veterinary studies in intimidating New York City.
So, she passed up the chance to study veterinary science at Columbia and opted to study the physical sciences at the Naval Academy instead. It turned out to be a good fit for Williams as it helped her keep up an active career.  
However, she often recalls the shocking, but necessary, moment where her long hair was chopped off as she entered the Academy. She repeated this transformative act later in life aboard ISS for Locks of Love.
After graduating from the Academy, Williams had wanted to become a diver. There weren't many spots open for the job, and she wasn't the top of her class. 
She turned her attention to flight school, but again, there weren't many openings for jet pilots. So, Williams ended up as a helicopter pilot, and her training exposed her for the first time to new possibilities with NASA. 
Part of her curriculum for test pilot school was to visit NASA Johnson Space Center, where she heard John Glenn speak. When Glenn spoke of how the Apollo astronauts had to learn how to fly helicopters to land on the moon, Williams considered for the first time that she might be interested in spaceflight. 
So, she applied to be a NASA astronaut and the rest is history.
2. She was turned down the first time she applied to be an astronaut 
Failure isn't an option for NASA, nor was it for Williams.

To become an astronaut, one must go through an extremely competitive process. While some of today's astronauts have gotten selected their first time applying, others have not. For Williams, it took applying twice. 
Williams had always been intimidated by people who had worked at NASA, often thinking she wouldn't be able to keep up. She had been struggling to get her master's degree and hadn't always been at the top of her class, and the prospect of being selected as an astronaut seemed like a distant dream.
But it wasn't as far out of reach as she originally thought.
While her first application was met with a rejection letter, her second did the trick. In a 2008 interview with Niralia Magazine online, Williams shared this inspirational message about never giving up on dreams: 
"Don't let anyone tell you, 'You can't do it.' That's the biggest thing – I had one squad commander [tell me]: 'Being an astronaut is for jet pilots, not for helicopter pilots.' If you know that's what you want, you've just go to go for it. You do the best you can do at what you're doing, and find out what you need to do to get in this field."
3. She ran the first marathon and triathlon from space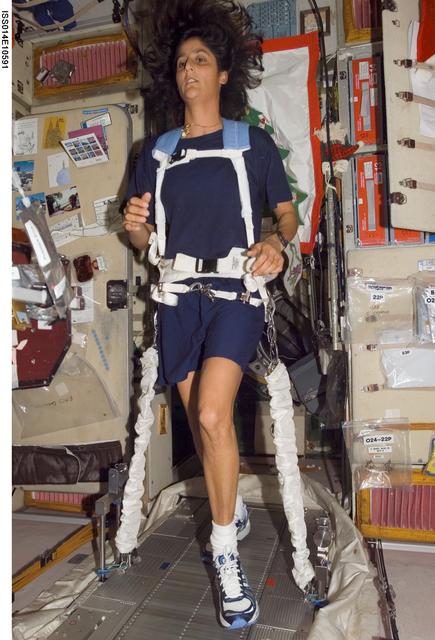 Running a marathon is impressive. Imagine running one in space.
On April 16, 2007, Williams completed her very own space race as she ran the Boston Marathon while in orbit aboard the International Space Station. It marked the first time an entrant completed the race while on orbit.
How did she do it? First, she qualified by running a 3:29:57 in the Houston Marathon. Then, she trained. Once aboard the ISS, Williams face another challenge altogether.
While she didn't need to worry about the weather like the other entrants , she did have to tackle the elephant in the room: gravity.
To stay healthy in space, astronauts aboard ISS must work out. One way in which astronauts exercise is by running on an orbital treadmill. Astronauts must harness themselves to the running machine with bungee cords so that they remain grounded for the workout.
While it seems easy enough at first glance, the treadmill setup can put strain on astronaut's hips and shoulders during longer duration jaunts. Space is an extremely hostile environment, and marathons run in orbit have just as many challenges as those run on Earth. 
Williams circled the Earth at least twice as she ran her race. According to Phys.org, she ran as fast as 8 mph while traveling faster than 5 miles per second. She received an unofficial completion time of 4:24:00, and finished with a celebratory, "Hooyah"! 
However, Williams' impressive exercise goals on orbit don't end there.
In fact, while aboard ISS for her second spaceflight mission (Expedition 33), Williams became the first person to run a triathlon from space, participating in the Nautica Malibu Triathlon in 2012. Williams used the treadmill for the running portion, a stationary bicycle for the biking leg, and a resistance machine to simulate swimming.