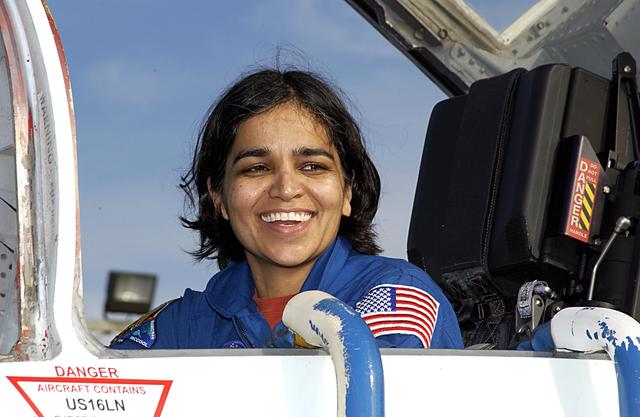 This week we are remembering NASA astronaut Kalpana Chawla, who lost her life in the Columbia disaster.
Chawla, who was selected as a NASA astronaut in December 1994, logged a total of 30 days, 14 hours, and 54 minutes in space. The certified flight instructor and aerospace engineer flew two missions to space (STS-87 and STS-107).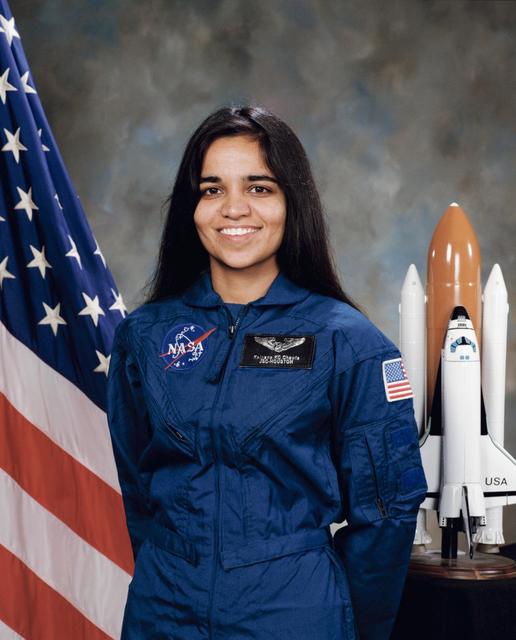 Born to fly
Chawla enjoyed flying from an early age and aspired to become an aerospace engineer.
Chawla recalled in a NASA interview that as a child she was active in a local flying club in India where she grew up. Her father would take her to the club where she got her first experiences with small aircraft.
"Every once in a while," Chawla said, "we'd ask my dad if we could get a ride in one of these planes. And, he did take us to the flying club and get us a ride in the Pushpak and a glider that the flying club had."
First Indian-born woman in space
Not only did Chawla realize her dream of reaching the stars, she became the first Indian-born woman to rocket into space.
On Nov. 19, 1997, she launched aboard Columbia for the STS-87 mission. Chawla served as a mission specialist for the 15-day flight as well as the prime robotic arm operator.
STS-87 was the fourth U.S Microgravity Payload flight. The crew primarily conducted experiments studying the affects of weightlessness on physical processes, but also studied and observed the Sun.
A lasting legacy
Chawla is celebrated today in dozens of memorials across the world for her contributions to space exploration and for her kindness, hard work, dedication, and passion for flight.
In 2004, NASA dedicated a supercomputer to Kalpana at NASA Ames Research Center. It was the world's first single-system Linus supercomputer.
She was posthumously awarded the Congressional Space Medal of Honor in 2004. This honor is awarded by the President of the United States to astronauts who distinguish themselves through exceptionally meritorious efforts and contributions to the welfare of the Nation and mankind. Currently, only 28 astronauts have been honored with this award.
Chawla's alma mater, the University of Texas at Arlington, dedicated two memorials to her. The first memorial in 2004 was a dormitory named Kalpana Chawla Hall. The second memorial was dedicated to Chawla in 2010 in the College of Engineering at the university. The display includes a flight suit, photos, and a flag flown over NASA Johnson Space Center during the memorial for the fallen astronauts from the Columbia disaster.
The NASA Mars Exploration Rover mission named seven peaks in a chain of hills after each of the seven astronauts lost in the Columbia shuttle disaster. One of the peaks is named Chawla Hill, after the fallen hero.
Feb. 1, 2020 will mark 17 years since the Columbia disaster.