The historic Apollo lunar landing on July 20, 1969 paved the way for future space exploration and opened the door to boundless curiosity and discovery. The 50th anniversary of the Apollo 11 mission symbolizes how anything is possible. We are all explorers who can do our part to expand knowledge and be a part of the NASA mission. Experience the legacy of the first lunar landing and celebrate the 50th anniversary of the lunar landing among an array of significant Apollo artifacts under one roof.
Patch design contest
Did you know every human mission NASA has flown since Gemini V has its own patch? Celebrate the 50th anniversary of the first Moon landing and become part of the mission by participating in Visit Houston's patch design contest.
Designs should be inspired by the Apollo 11 mission patch, but should not duplicate major elements from the Apollo 11 patch. The winning entry will be featured in marketing collateral and other promotions in connection with the 50th anniversary of the Moon landing.
The submission deadline is 11:59 p.m. on Jan. 28.
Submit a design
---
Space on Screen
Watch incredible space films among some of the space artifacts and stories they depict in our new Space on Screen series. See documentaries and classic space films in the center in our five-story-tall Space Center Theater, one of the largest 4K theaters in Texas. Now space and movie enthusiasts can experience their favorite classics like never before!
Explore
---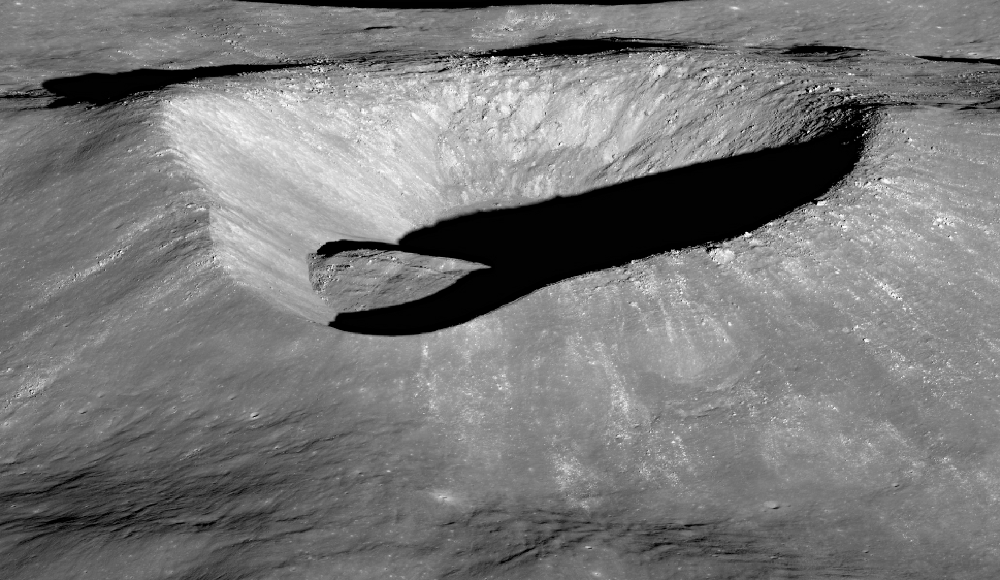 A New Moon Rises
The Lunar Reconnaissance Orbiter Camera (LROC) has captured dramatic landscapes of the Moon for more than six years. A New Moon Rises showcases those breathtaking images from Apollo landing sites to majestic mountains that rise out of the darkness of the lunar poles.
The large prints presented in this exhibition reveal a celestial neighbor that is surprisingly dynamic, full of grandeur and wonder. Discover A New Moon Rises at Space Center Houston Feb. 16 – April 28 in Astronaut Gallery.
---
Top Apollo artifacts at Space Center Houston
Apollo spotlight