It's been 50 years since Apollo 17, the last crewed lunar exploration mission. Now, as we celebrate this historic anniversary, on the heels of the successful Artemis I flight, let's look back on where we've been and where we're going. Hear from Apollo Legends Gerry Griffin, Gene Krantz and Charlie Duke as they reflect on the mission and training. Get a glimpse into the future of space exploration from Artemis Leaders Jessi Horelica, Antja Chambers and Reid Wiseman. Join us for our December Thought Leader Series, "Apollo Legends and Artemis Leaders," presented by UTMB Health.
About the Panel
Gerry Griffin, Apollo 17 Lead Flight Director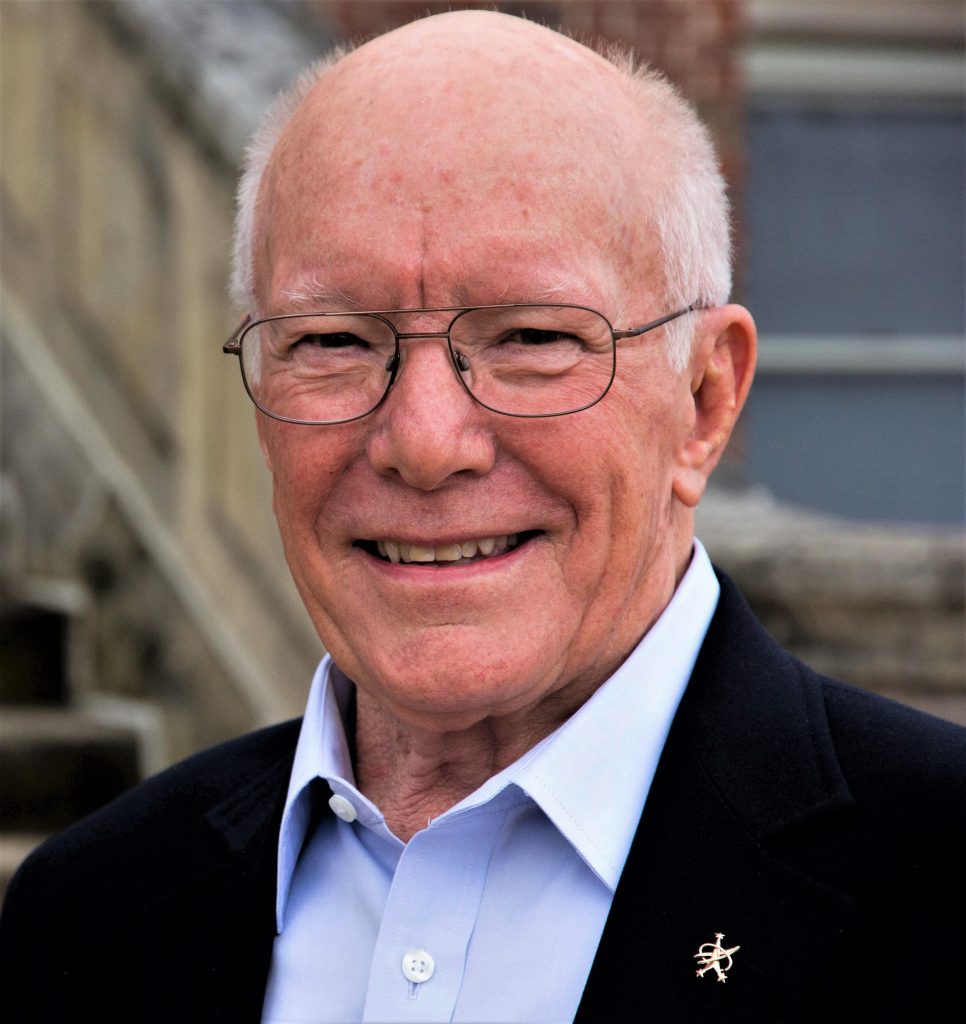 Gerry Griffin is the former director of the National Aeronautics and Space Administration Lyndon B. Johnson Space Center (NASA JSC) in Houston, Texas. He joined NASA in 1964 as a flight controller in Mission Control, specializing in guidance, navigation and control systems for Project Gemini and the early unmanned missions of the Apollo Program.
Griffin earned a B.S. degree in Aeronautical Engineering from Texas A&M University (TAMU) and was commissioned as an officer in the United States Air Force (USAF). After active duty, Griffin joined the space program as a systems engineer/flight controller at the USAF Satellite Test Center in Sunnyvale, California. He also served as a senior aerospace engineer with General Dynamics/Fort Worth before joining NASA.
In 1986, Griffin left for the private sector to become president and chief executive officer of the Greater Houston Chamber of Commerce, a post he held until he joined Korn/Ferry International, a worldwide executive search firm, as the managing director of the firm's Houston office. Today, Gerry is a technical and management consultant for a broad range of clients.
Gene Kranz, Apollo 17 Flight Director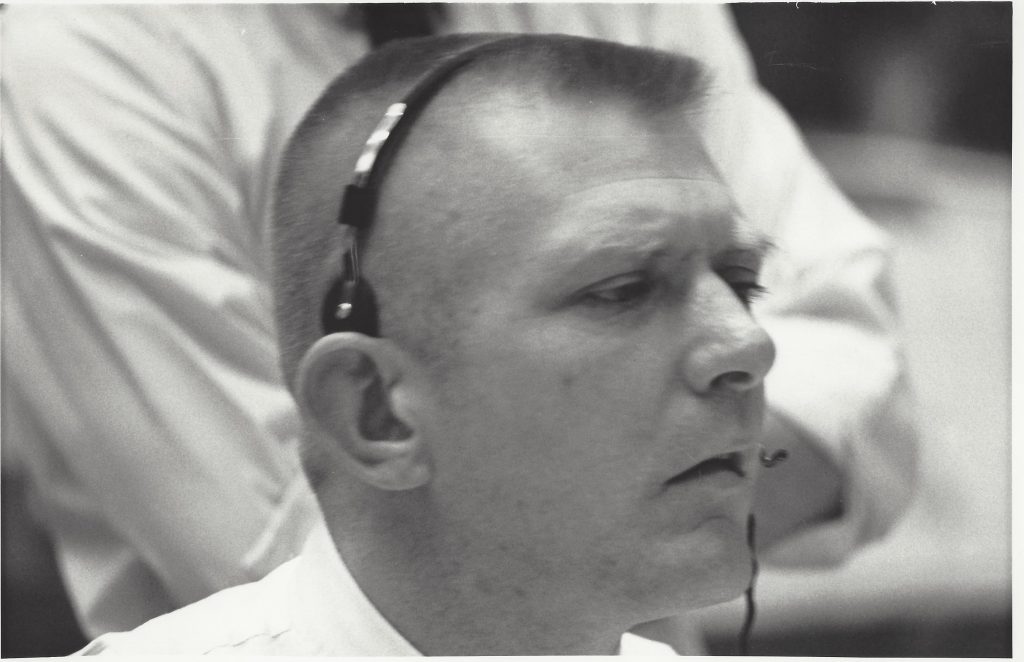 NASA veteran Eugene "Gene" Kranz is best known as leader of the "Tiger Team" flight controllers who returned the damaged Apollo 13 spacecraft safely back to Earth on April 17, 1970.
Kranz holds a B.S. in Aeronautical Engineering from Parks College of Saint Louis University and served in the U.S. Air Force as a fighter pilot and a flight test engineer before joining NASA in 1960. He assumed flight director duties for the Project Gemini and Apollo missions, including leading the controller team for America's first lunar landing during Apollo 11 in 1969.
In 1983, Kranz assumed the role of NASA Director of Mission Operations, overseeing a workforce of over 5,000. After serving in Mission Control for over 100 launches and effectively overseeing the complete arc of U.S. crewed space missions, Kranz retired in 1994 turning to motivational speaking and writing.
Charlie Duke, Apollo 16 Moonwalker & Apollo 17 Backup Lunar Module Pilot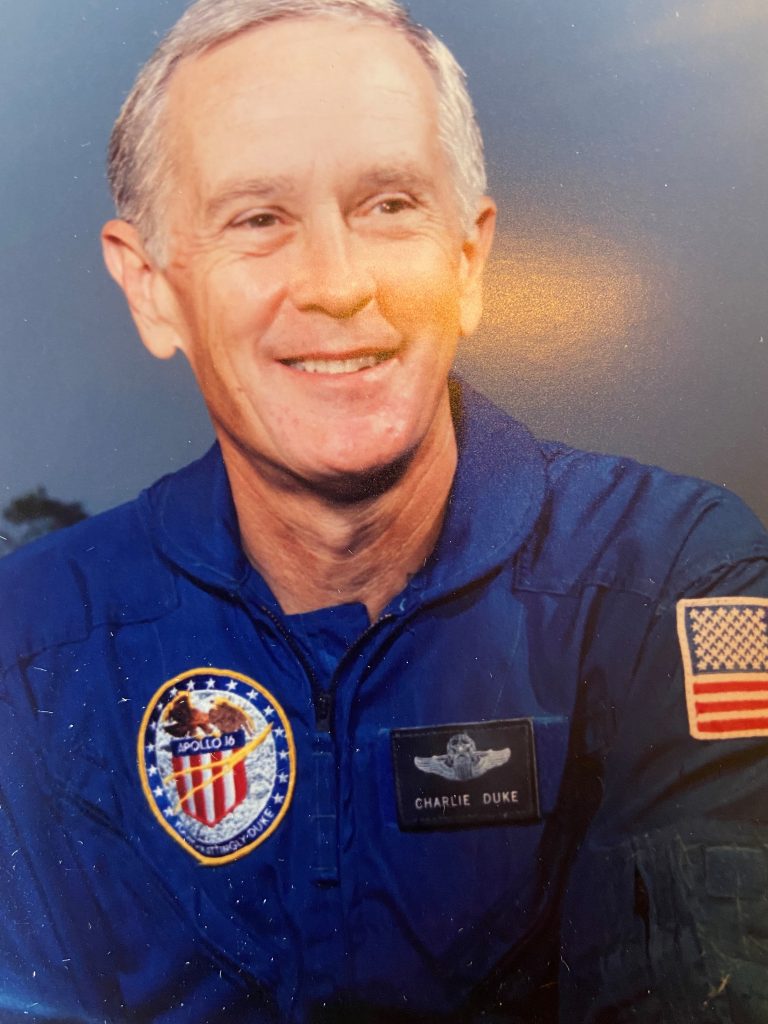 Charlie Duke is an entrepreneur, business executive, former military officer, and retired NASA astronaut. He has also served as a motivational and inspirational speaker for the past forty years.
Upon graduation from the Naval Academy, Charlie entered pilot training and received his wings in September 1958. He then graduated in 1964 with a M.S. degree from the Massachusetts Institute of Technology (MIT).
In April 1966, Charlie was one of the 19 astronauts selected by NASA. Charlie served as the lunar module pilot of Apollo 16, from April 16-27, 1972. He also served as the backup lunar module pilot for the Apollo 13 and Apollo 17 flights.
By December 1975, Duke retired from NASA to enter the private business sector in San Antonio. He entered the USAF Reserves in 1975 and served as a mobilization augmentee to the Commander Air Force Basic Military Training Center and Commander USAF Recruiting Service. He was promoted to brigadier general in 1979 and retired in June 1986.
Jessi Horelica, Artemis Flight Controller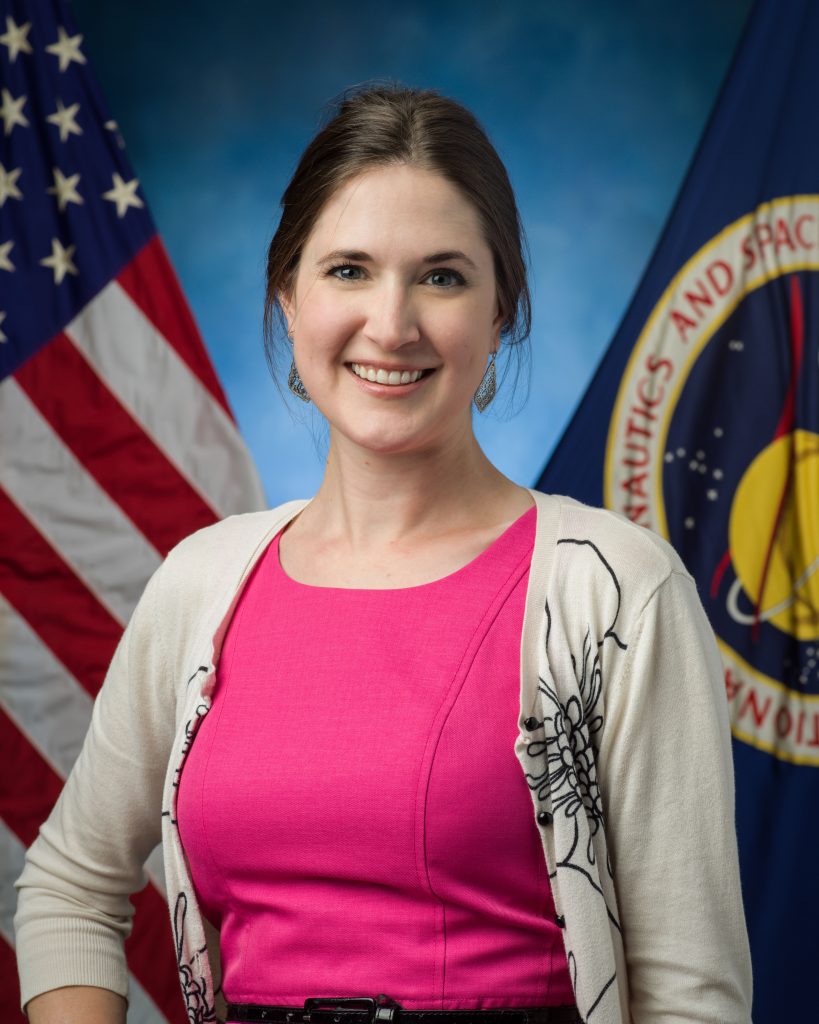 Jessi Horelica is a NASA Flight Controller for the International Space Station (ISS) and Orion. She earned a B.S. in Aerospace Engineering from the University of Texas at Austin in 2012. Later that year, she began her JSC career in the ISS Attitude Determination and Control (ADCO) group, where she was certified as an ADCO flight controller specialist and instructor. She led Increment 49 for the ADCO team, as well as various visiting vehicle missions and the Russian Attitude Control and Propulsion team. She then transitioned to the Exploration Vehicle Guidance Navigation and Control (EVGNC) group, where she was certified as an Orion GNC and instructor for Artemis I. Horelica grew up down the road in Lake Jackson, Texas, where she fell in love with space while visiting Space Center Houston with her family.
Antja Chambers, Artemis Engineer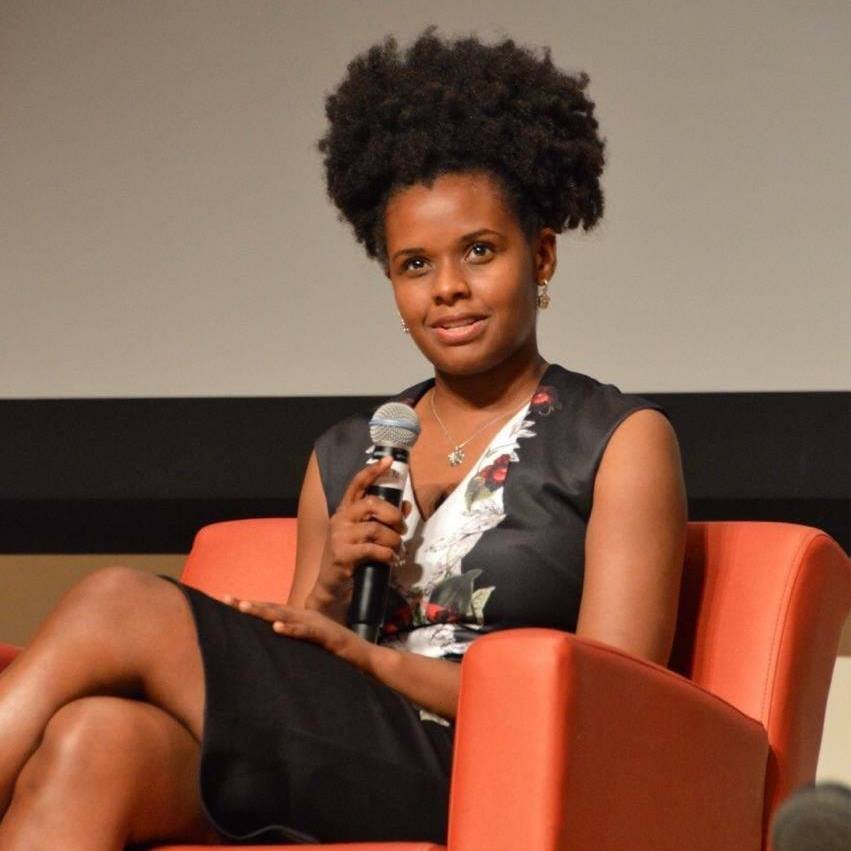 Antja Chambers earned a B.S. in Aerospace Engineering from the University of Texas at Austin with Honors and a M.S. in Mechanical Engineering from Stanford University under the NASA JSC Fellowship and the Stanford Honors Cooperative Program.
While in college, Chambers worked in NASA's cooperative education program (an extended work-study program) where she completed four work tours at NASA JSC. She joined the NASA workforce as a full-time employee in 2006 and is currently the deputy branch chief of the JSC Engineering Directorate's Project Management Branch, IVA Government Furnished Property (GFP) and Portfolio Manager of the Human Landing System (HLS) Program. Over her 16-year career, Chambers has served as the project manager for hardware developed and delivered for five flight programs.
Reid Wiseman, NASA Astronaut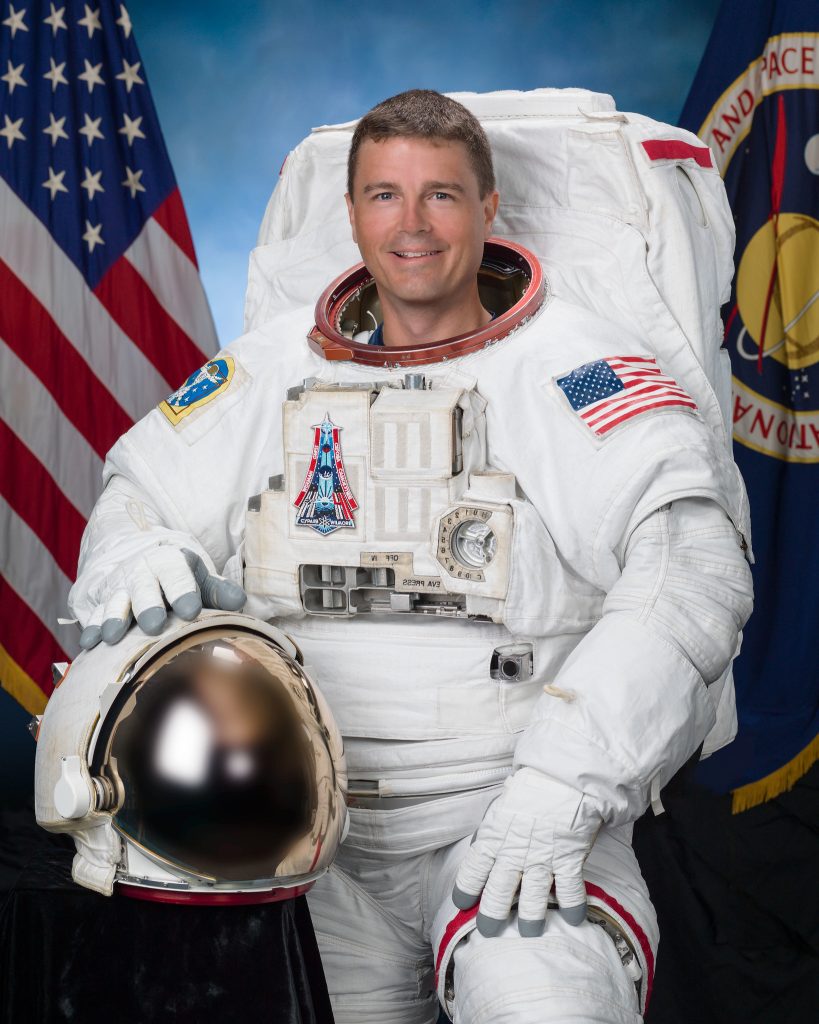 Reid Wiseman served as flight engineer aboard the ISS for Expedition 41 from May through November of 2014. During the 165-day mission, Wiseman and his crewmates completed over 300 scientific experiments in areas such as human physiology, medicine, physical science, Earth science and astrophysics. They set a milestone for station science by completing a record 82 hours of research in a single week. This was Wiseman's first spaceflight, which also included almost 13 hours as lead spacewalker during two trips outside the orbital complex. The Baltimore native earned a B.S. degree from Rensselaer Polytechnic Institute in Troy, New York, and a M.S. in Systems Engineering from Johns Hopkins University in Baltimore. Wiseman most recently served as the chief of the astronaut office.