In honor of the University of Texas Medical Branch's (UTMB) 30th anniversary in aerospace medicine, doctors Natacha Chough and Ronak Shah will dive into the past, present and future effects of space exploration on the human body. Using the International Space Station (ISS) as a test bed for future Artemis missions, discover how the health and safety of astronauts is maintained through training, flight and reentry. Join us for our first in-person presentation of 2023, as we celebrate 30 years in aerospace medicine in our January Thought Leader Series, presented by UTMB Health.
Learn more about UTMB Aerospace →
---
About the Panel
Natacha Chough, MD, MPH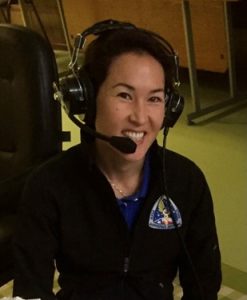 Dr. Chough was born and raised in the Pacific Northwest and graduated from the University of Washington with a bachelor's in Biology. She interned and worked at various NASA centers in life sciences and served as a US Peace Corps Volunteer prior to obtaining her MD at the University of Michigan. After medical school, she completed an Emergency Medicine Residency at Stanford, followed by an Aerospace Medicine Residency at UTMB in 2015 and is board-certified in both specialties. She now works at NASA's Johnson Space Center (JSC) as a Flight Surgeon, the ground physician who cares for astronauts before, during, and after their spaceflights. Dr. Chough has served as the Flight Surgeon for four prior ISS missions, including Axiom-1, the first all-private astronaut crew to visit the orbital laboratory. . She is currently assigned as the NASA Flight Surgeon for an ISS mission later this year. She recently became part of the core faculty in UTMB's Aerospace Medicine Division and is thrilled to support the education of future Aerospace Medicine specialists.
Ronak V. Shah, DO, MBA, MPH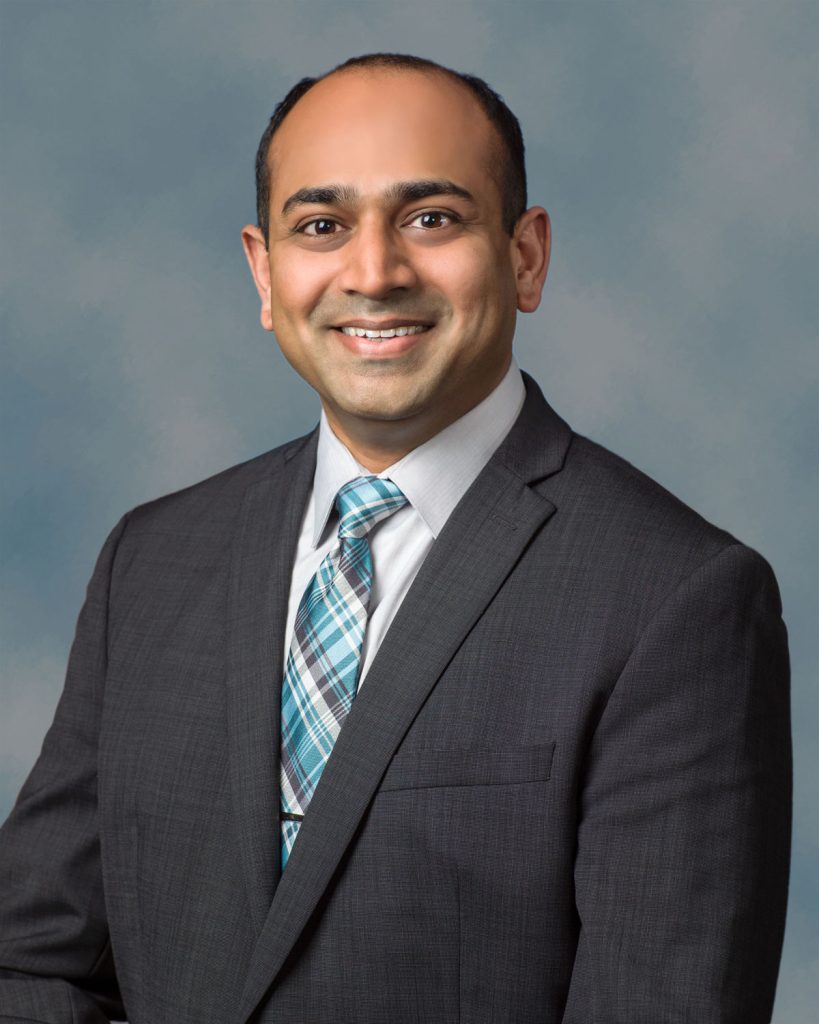 Dr. Shah joined The University of Texas Medical Branch in 2022 and serves as Director of the Aerospace Medicine Division. He joined UTMB from NASA, where he spent the last five years as Medical Director of the JSC Clinic. Dr. Shah was responsible for both medical and administrative oversight of clinical services. This included the Flight Medicine Clinic, Neutral Buoyancy Lab, medical operations in Russia and the Astronaut gym, to name a few. He was integral in multiple healthcare initiatives including the creation of a medical home model for astronaut healthcare, the "To Research, Evaluate, Assess, and Treat Astronauts Act" (TREAT), advancing support for women's healthcare in Assisted Reproductive Technology and laying the foundation for an astronaut autopsy program.
During his early years at NASA, Dr. Shah served as the Deputy Element Scientist for the Exploration Medical Capability Element in the NASA Human Research Program. He is a 2010 graduate of the UTMB Graduate School of Biomedical Sciences, a 2011 graduate of the UTMB Residency in Aerospace Medicine and former President of the Society of NASA Flight Surgeons. He is board-certified in Aerospace Medicine and Internal Medicine and holds dual master's degrees in Public Health and Business Administration.