HOUSTON, July 19, 2022 – Spot a space explorer, get an autograph, have lunch with an astronaut and more at Space Center Houston's summer event, Astronaut Days, Aug. 4-7.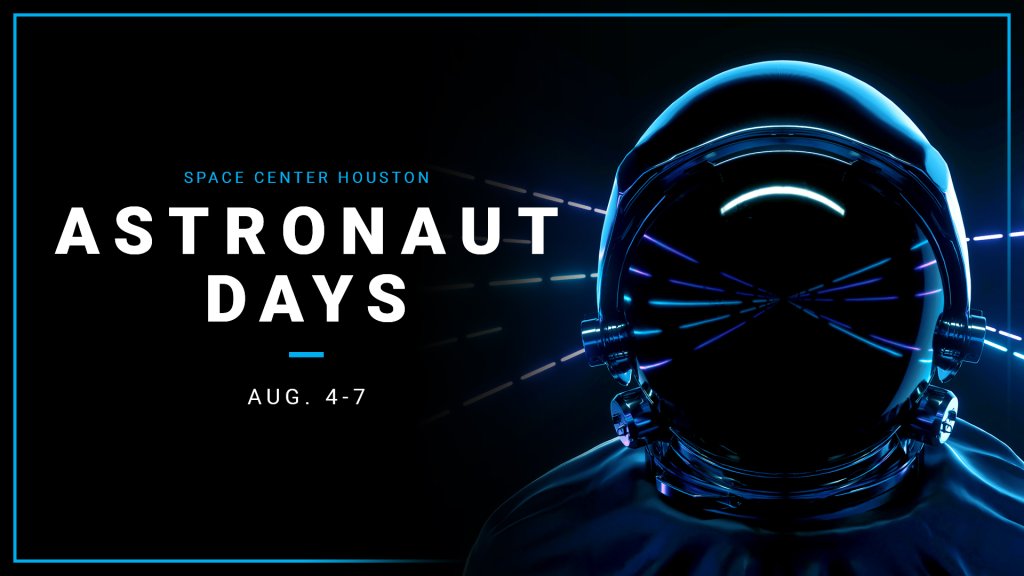 Astronaut Days provide multiple opportunities to spot a space explorer, from Astronaut Mission Memories and Q&A sessions to bingo and book signings. Hear stories from a space explorer on a tour at NASA Johnson Space Center.
Join us in celebrating past, present and future space explorers at our Astronaut Days summer event. Celebrate the space pioneers who have risked everything and made sacrifices to explore the cosmos to further our knowledge of the universe.
For admission tickets to Space Center Houston, visit spacecenter.org. Ticket prices range from $24.95 for children (ages 4-11) to $29.95 for adults (12 and older) with discounts for seniors and members of the military.
###
The Manned Space Flight Education Foundation is a 501(c)(3) nonprofit science and space exploration learning center with extensive educational programs. Space Center Houston is the cornerstone of its mission to inspire all generations through the wonders of space exploration. The center draws more than 1.25 million visitors annually, was named "Best Museum in Texas" by USA Today and generates a $118.7 million annual economic impact in the greater Houston area. Space Center Houston is a Smithsonian Affiliate, the Official Visitor Center of NASA Johnson Space Center and a Certified Autism Center. More than 250,000 teachers and students from around the world visit the center annually to experience the educational space museum with more than 400 things to see and do. For more information, go to www.spacecenter.org.
Assets