It seems like just yesterday that the doors opened at Space Center Houston for the first time in 1992. Since then, the space science and space exploration learning center has welcomed more than 20 million people.
Befitting any great adventure, NASA Johnson Space Center has lived a tremendous story over the past half century. But, for much of that history, it did not have a place to bring that story to life. Artifacts and models were displayed in the hallways of the JSC employee auditorium.
Hal Stall, director of public affairs at JSC, likened it to "displaying the Hope diamond in a shoe box." Stall wanted to provide real role models for youth, showing them that working hard in math and science classes could pay off with a career as a spacecraft designer or astronaut. And he wanted to do it without using tax dollars.
So Stall gathered leaders from JSC and the community and formed Manned Space Flight Education Foundation, a nonprofit organization. Together, the group set out to provide a world-class facility where the public could come to view behind-the-scenes of the space program.
Over the years, Space Center Houston has grown into a gateway for space exploration, science and engineering learning and innovation.
Have you visited lately? Stop by and see what you've been missing.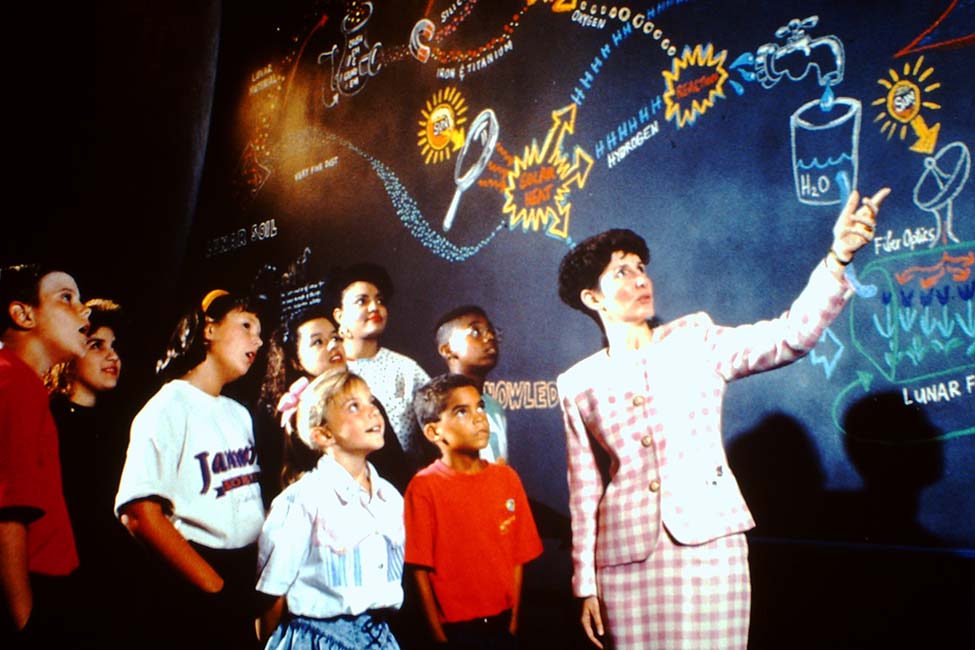 [envira-gallery id="16487″]